Thank you for your order.
Apple Gift Card by Email

Your gift card details:

To:

Geoff Gould (ggould@mac.com)

From:

Martha Gould (MarthaLee@aol.com)

Subject:

Your Apple Gift Card

Message:

Merry Christmas!

$100.00
Billing Contact:
Geoff Gould
••••••••31
geoffgould.gr8iphone@blogger.com
Billing Address:
2154 48th Ave
San Francisco CA 94116-1549
United States
How do I view or change my order?
Go to
Order Status
, then sign in to add your order to your Apple ID. You can make changes to, return, or cancel eligible items there. To learn more about shipping, changing, or returning orders, please visit the
Help
page.
You can also call Apple Customer Service at 800-692-7753, Monday through Friday from 5:00 a.m. to 8:00 p.m. and Saturday and Sunday from 7:00 a.m. to 4:00 p.m. Pacific time. Please have your order number available.
How long do I have to send in my trade-in device if I am sending it back by mail?
When your new product ships or you've picked it up from the Apple Store, a trade-in kit will be shipped to you. Once you receive the kit, you'll have 14 days to prepare and send in your device.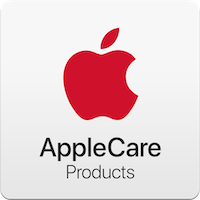 Stay protected with an AppleCare plan.
Get extended hardware coverage and 24/7 technical support by adding an AppleCare plan to your recent purchase.